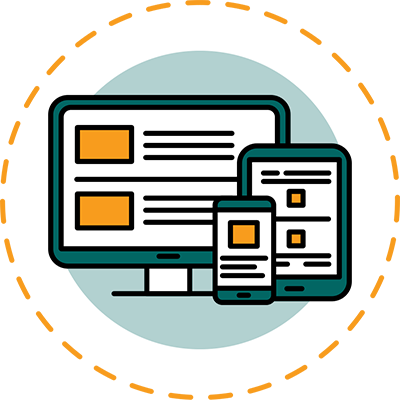 Web Design and Custom, Diverse Marketing Plans
It's essential for companies in different verticals to have a diverse marketing plan that encompasses various channels and strategies. Incorporating a combination of Search Engine Optimization (SEO), Pay-Per-Click (PPC) advertising, and Social Media Marketing can significantly enhance your marketing efforts and maximize your business' growth potential.
SEO, PPC, and Social Media Marketing work together to increase your online visibility. SEO optimizes your website to rank higher in organic search results, while PPC allows you to appear at the top of search results through paid advertising. Social Media Marketing expands your reach on platforms where your target audience spends the most time. By utilizing these strategies, you can improve your online visibility and ensure your company is seen by prospective customers across different channels.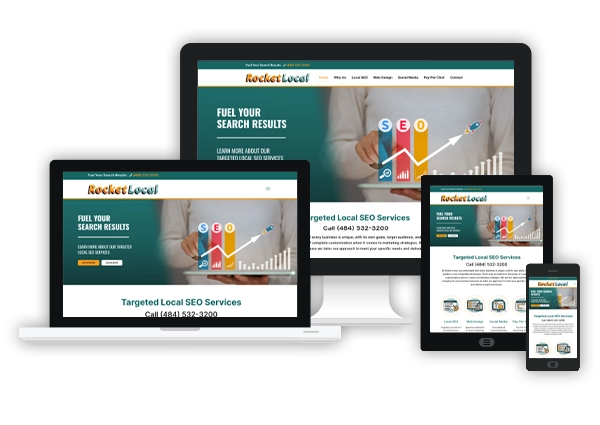 Reasons to Consider a Diverse Web Marketing Plan for your business
Here's why a diverse marketing plan is crucial and should be considered:
Responsive, Modern Website
Having a one-stop shop that goes over the services, products, and benefits of your company is a great way to advertise to new and returning clients. By ensuring your information is consistent across all platforms, customers will be able to contact you regardless of how they find you.
Targeted Audience Reach
Each marketing channel has unique targeting options to reach specific parts of your target audience. SEO lets you optimize your website for relevant search terms to attract organic traffic from people looking for those services. PPC allows for precise targeting based on demographics, location, and keywords so that your ads are shown to people most likely to have interest. Social Media Marketing offers advanced targeting to users based on interests, behaviors, and demographics, allowing you to connect with your ideal customers directly.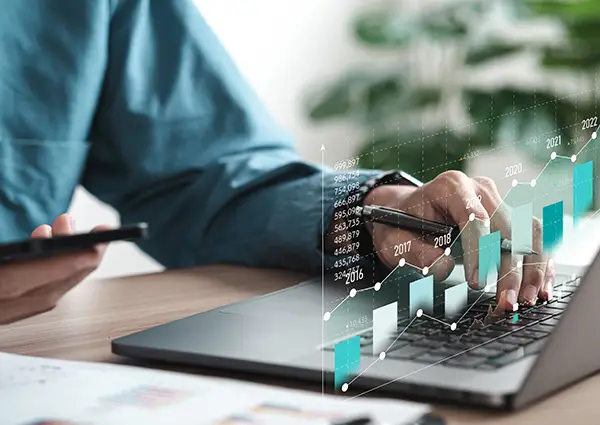 Cost-Effective Advertising
A diverse marketing plan lets you allocate your budget strategically across multiple channels to ensure you're being cost-effective. SEO is a long term, sustainable approach to generate organic traffic without ongoing ad spend. PPC advertising allows you to set a budget, pay only for clicks, and adjust your campaigns as needed, providing flexibility and control over goals. Social Media Marketing offers cost-effective options for reaching a targetd audience based on interests.
Comprehensive Marketing Insights
A diverse marketing plan provides valuable insights into your marketing efforts. SEO analytics help you understand your website's performance, organic traffic patterns (where users are coming from), and how it's performing. PPC advertising offers detailed metrics on how often your ads are appearing, how many people are clicking it, and how many people are contacting you after clicking it. Social Media platforms provide analytics on people engaging with your ads, how many people are seeing it, and the demographics of the people that interact with it. All of this allows you to fine-tune your strategies, optimize your marketing efforts, and make decisions to maximize your marketing ROI.
Improve Your Brand Awareness and Reputation
A diverse marketing plan that includes web design, SEO, PPC, and Social Media Marketing is essential for companies to thrive in competitive industries. By leveraging these strategies collectively, you can increase your online visibility, target your audience effectively, enhance brand awareness, generate quality leads, and optimize your marketing budget. Embrace a diverse marketing approach and position your company for sustained growth and success.
Rocket Local Provides Real Results
Request an Appointment
Choose Rocket Local for your business and experience the power of complete customization in your marketing strategies. Let us tailor our approach to your unique needs, target your audience precisely, optimize your budget, and deliver exceptional results. Contact us today to discuss how we can create a customized marketing plan that drives your business forward.
Call (484) 532-3200 today or fill out the contact form below.
Fuel Your Search Results